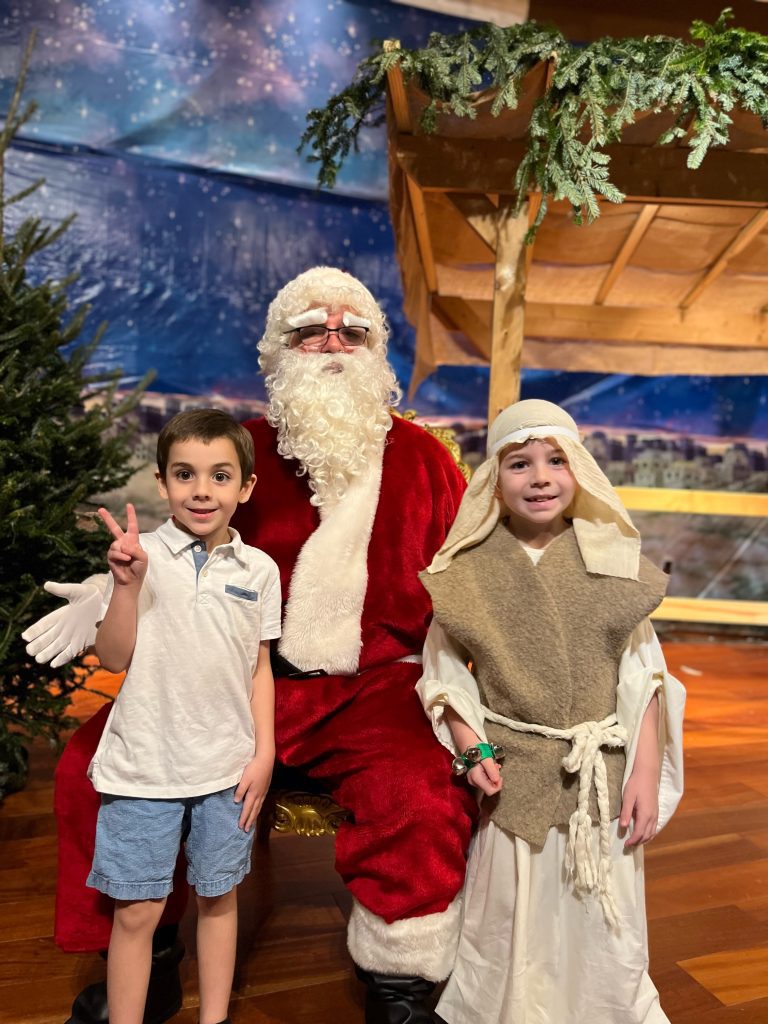 It's beginning to look a lot like Christmas at HRSR. This past weekend our Catechesis program brought back the Christmas pageant after three years!
As the lights dimmed, the children transported the audience to Bethlehem as they played out the beautiful story of the nativity. After the play, other classmates joined on stage to raise holiday spirits by singing Christmas carols. The whole thing was such a hit not even Santa could resist stopping by!
The night concluded with a smorgasbord of dishes from lasagna to pastelón. This year's pageant was a memorable one filled with fun, food, friends, and family. Thank you to everyone who worked towards making it possible!
The children from our Catechesis program will be preforming the story of the nativity once more on December 18th at the 10:30 mass.